Life Fitness X3 Elliptical User Comments
by Michael Drumm
(Eden, New York)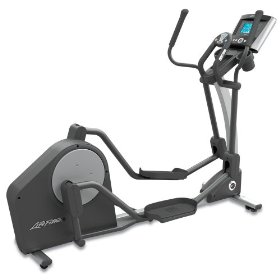 An ant has a lifespan of three years. So does a "Life" Fitness elliptical. I purchased a Life Fitness X3 elliptical on 1/18/08. It came with a 3-year manufacturer's warranty. I could have purchased an elliptical for half the price I paid for the X3.

I bought what was represented to be "the best" because it was also reputed to be "gym/club quality." I used it an average of 10 times per month, for the next 3-years. Within 2-3 months after the warranty expired I began experiencing some glitches. Over the next 2-3 months the glitches progressed to problems; and by 8/11 the elliptical was unusable. I contacted the retailer, and arranged for service. The technician told me that the motor had failed, and that most of the internal cables were broken. He also told me that he sees this type of failure "regularly" with Life Fitness ellipticals and that it usually occurs shortly after the warranty expires.

If this elliptical were in a "gym" or "club," it would have lasted about a month. It cost me $462.75 to replace the motor & cables. I decided to contact Life Fitness, because some companies will stand behind their product, even when they are not required to (by a warranty). That was when the lying began. Initially, the LF customer service supervisor (Mauro Raucci) told me that they would work with me to "reach an acceptable solution." (An encouraging lie.) He asked me to fax him the invoice for the repairs; which I did. After 3-weeks of silence, I e-mailed him again. He responded that LF could not reimburse me because the repairs were not done by a LF trained & certified technician. After speaking with the technician who repaired my elliptical, I advised Mr. Raucci that the technician is indeed trained & certified by LF. I even identified the individual from LF who trained him. No response. They had run out of lies. So, unless you're an ant, don't expect to stay fit for "life" with a "Life" Fitness elliptical.


Join in and write your own page! It's easy to do. How? Simply click here to return to Elliptical Trainer Consumer Reviews - Rave or Rant!.