Precor AMT100i Elliptical - AMAZING!!
by Kristi
(Columbus, OH)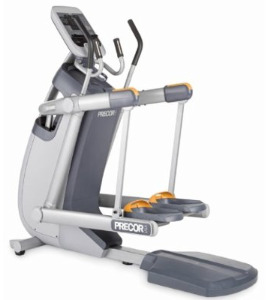 The Precor AMT100i Elliptical is unbelievable! I suffer from a partially herniated disc in my neck and impact training is often painful. The free stride of this machine allows me to feel like I'm running without any impact. I'm up to 5 miles over my lunch hour several times a week and my resting heart rate is 51 thanks to this awesome piece of machinery. This 46 year-old gal loves it!

The Precor AMT100i Elliptical – Rated Best Buy
Join in and write your own page! It's easy to do. How? Simply click here to return to Elliptical Trainer Consumer Reviews - Rave or Rant!.