Weslo Momentum 635 Elliptical User Review
by Terry
(Lancaster, PA USA)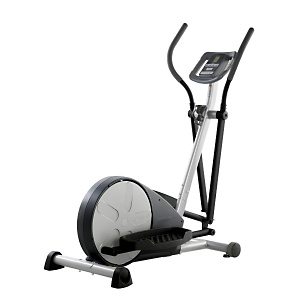 I got the Weslo Momentum 635 elliptical trainer used from a friend who rarely used it. However, in the time she did use it, she had to replace one of the arms that broke at the welds. In less than 6 months, the other arm broke at the welds and I had it welded on two different occasions, the second time having reinforcing rods placed to support the arms at the welds. A short time later, the support bar that runs from end to end of the trainer, collapsed at the welds! I took it apart and the welder rewelded the joints and added more support to the frame.

It worked great for a month or so, and now one of the rods that connects to the flywheel and supports the foot "pedals" has broken off. I'm not sure if I can get it welded back on or not.

My point is, I've owned a lot of exercise equipment over the years and never had a piece of junk like this Weslo elliptical trainer. I didn't need the bells and whistles of some of the higher priced elliptical trainers, but I did need one that is durable. If you are going to use it as a clothes rack, have at it...otherwise, the Weslo Momentum 635 is not worth the money.