The Horizon EX-59 Elliptical Trainer – A Quality Budget Model
The budget priced Horizon EX-59 elliptical trainer is the most affordable trainer available from Horizon that includes the patented SixStar Certified™ technology.
What You Get
On the console's 4.5" yellow/green LCD display, you get readouts for time, speed, distance, calories, heart rate, level and watts. The Horizon EX-59 elliptical machine offers 10 programs options including targets (Time, Distance, Calories) and workouts (Hills, Weight Loss, Reverse Train, and Custom). On-the-fly changes lets you select different programs and resistance at any time.


The list of features includes: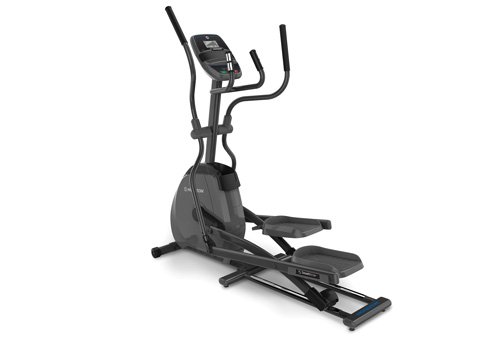 18" Fixed Stride
14.3-lb Flywheel
10 Programs
10 levels Resistance
Contact Grip Heart Rate Monitor
Sonic Surround™ speakers w/MP3 compatibility
Dual action upper body handlebars
SixStar Certified™ non-folding frame
275-lb. User Capacity
Unit Weight/Dimensions — 145 lbs; 68"L x 25"W x 64"H
Warranty: Lifetime frame, 2 years parts and labor
The Word on the Street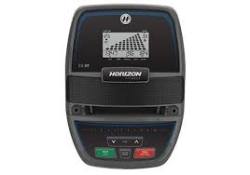 As the upgraded replacement to the EX-58, the Horizon EX-59 elliptical trainer has a heavy 154-pound frame based on the new SixStar Certified™ technology for optimum body posture and ergonomic comfort.
This includes several key points including Q-Factor ZEROgap™ overlapping pedal motion, foot path which mimics a natural walking gait, pivoting pedals, an 18" stride length, and a low step-on height.
Other features include the Sonic Surround™ speakers with MP3 compatibility, a cooling fan in the center of the console, and hand grip monitors for heart rate readouts.
Get the Horizon EX-59 Elliptical On Sale Now!
Reviewers are very pleased with the entry level EX-59, just as they were with its predecessor, the EX-58 elliptical trainer, which was a significant improvement over the EX-57 model of yeas past.
If you will keep in mind that the Horizon EX-59 is a budget machine that won't be as reliable and as comfortable as a $2000 machine, you will like it a lot. It packs a lot of value for such a low price.
However, it is strictly for light use, although it does seem to hold up well for larger users. The 275-lb weight capacity seems accurate without being overstated.
If you want something a little more durable you can bump up to the Evolve 3 or the Evolve 5 models, which give you folding capability, Passport TV, ViaFit tracking and other enhanced features.
Our Thoughts on the EX59 Elliptical
All this for just over $600: articulating foot pedals, 18" stride, 14.3-pound flywheel, a 145-pound steel frame, and easy assembly.
The Horizon EX-59 is a good-looking elliptical trainer with an attractive console that offers many of the same components as the higher priced Evolve and Elite models.
As for competitor models, the Horizon EX-59 elliptical compares favorably to other cross trainers in the under-$600 range, and even offers a better warranty: two-year scompared to just 90-day coverage on many units.
The EX-59 easily beats what Proform and Nordictrack can offer, and time will tell if the EX-59 will enjoy the fan following that the Schwinn 430 has.
Overall, this is a quiet trainer that feels great. If you can get the Horizon EX-59 elliptical trainer at around $600, it rates a Good Buy.