Best Elliptical Machines 2018
If you're looking for the best elliptical machines available, you've come to the right place. There are so many options out there, with dozens of brands and hundreds of different models...it can get very confusing!
Our experts have taken some of the guesswork out of finding the right machine by doing in-depth research and coming up with fifteen of the best elliptical trainers money can buy. Each one fits the "best of" category in a different way, so there will definitely be one that appeals to you.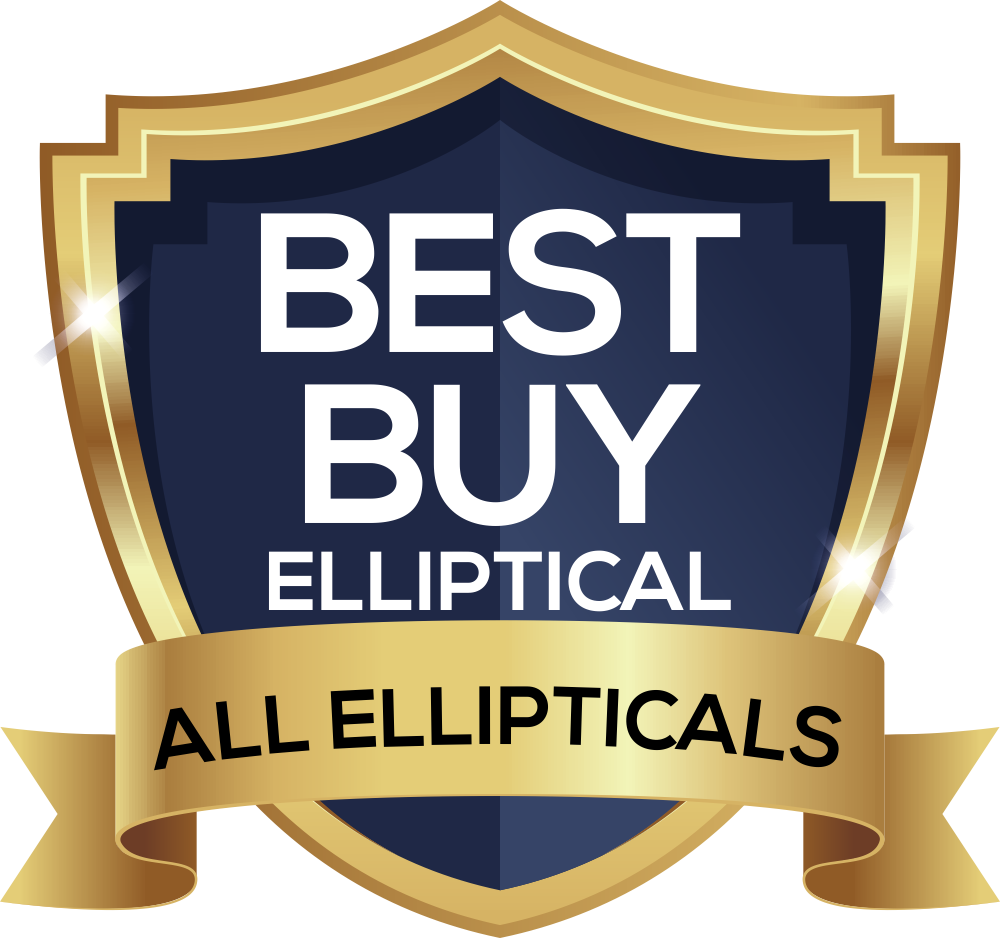 Best Overall Ellipticals For Home Use



Following are our expert's picks for the three best overall ellipticals for home use this year.  All of these great cardio machines provide a nice variety of workouts, smooth strides, very low impact and solid warranties.  You can't go wrong with any of these top selections! Learn more...
UNDER $2000
| | | |
| --- | --- | --- |
| NordicTrack FS7i | Horizon Elite E9 | Bowflex M5 |
| | | |
| | | |
---
Best Value Elliptical Machines



Here are the best overall value ellipticals, meaning they offer a lot of features and capabilities for the money, and are a bit more affordable than some of the other top selections.  These cardio machines offer plenty of workouts, good strides, natural motion and a variety of comfort features.
UNDER $1500

| | | |
| --- | --- | --- |
| Horizon Elite E7 | NordicTrack C12.9 | Sole E55 |
| | | |
| | | |
---
Best Budget Ellipticals



These are the best ellipticals for those on a budget, as all of these machines are under $1000.  However, they give you incredible bang for the buck, with plenty of great features and capabilities despite their affordable price tag.  Learn more...
Under $1000
| | | |
| --- | --- | --- |
| Horizon EX-59 | NordicTrack C 9.5 | Bowflex M3 |
| | | |
| | | |
---
Best Cheap Ellipticals
These are the best cheap elliptical trainers, all under $500 and good for light workouts, rehab, calorie burning and all forms of basic use.  These aren't the most solid machines you'll find out there, but they will do the trick if you just want to get back into shape. Learn more...
Under $500

| | | |
| --- | --- | --- |
| ProForm Hybrid Trainer | Exerpeutic 5000 | Best Fitness |
| | | |
| | | |
---
Best Club Quality Ellipticals



Here are the best commercial elliptical trainers on the market today.  These are high end cardio trainers, similar to the ones you'll find in your gym, yet made for the home.  These are a bit more expensive than some of the other machines, but you definitely get what you pay for. Learn more...
High-End
| | | |
| --- | --- | --- |
| Matrix A50 | Precor EFX 222 | Life Fitness Club |
| | | |
| | | |
---
Which Best Elliptical Should You Pick?
We've given you 15 of the best elliptical trainers available today, including models at all price, function and capability levels.  Between all of them there is definitely a machine that's perfect for you and your needs.
Need help deciding which one to pick?  Here's a guide for you....
You want an all-around great elliptical...
If you're looking for low impact, a nice array of workouts, some incline capability, heart rate monitoring, smooth motion, solid construction, etc., then choose one of the Best Overall Ellipticals above.
The NordicTrack FS7i, Horizon Elite E9 and Bowflex M5 are all great elliptical trainers with all of the features and capabilities you could ever want.  If you want to save a little bit of money, choose one of the Best Value ellipticals...the next best thing.
You're OK with a bit less if you can save money...
Fortunately all of the top companies offer entry level ellipticals that are also very good choices, they just don't have everything as some of the more expensive models have...and that's OK.  If you look at the Under $1000 category above, you'll see NordicTrack, Bowflex and Horizon, all top brands.  The Bowflex M3, Horizon EX-59 and NordicTrack C9.5 are all solid picks that won't break the bank.
You want top of the line club quality...
If you're more interested in an elliptical like you might find at a nice health club, then consider the High End best ellipticals above.  Start with Matrix...the A50 is top of the line but any of the Matrix ellipticals is a great choice.  Then look at Precor and Life Fitness...two other big names in the high-end fitness space.
If you want to see some more choices by price, you can visit these pages:

ALL OF THE BEST MODELS BY PRICE RANGE
Under $500 - These are the best ellipticals on the market under $500.  Ideal for beginners and those on a very strict budget.
$500 - $1000 - A step up with some good machines that won't break the bank but still have some good features.
$1000 - $2000 - The sweet spot...some of the best elliptical trainers for home use with all of the features and capabilities you need for a great workout.

$2000 - $3000 - Here is where you start getting more gym quality trainers with extras like touch screens, internet capability and tracking.

$3000 - $4000+ - The cream of the crop...commercial grade ellipticals that are equally at home in the health club or in the home gym of those with a higher budget.
Elliptical Bikes - Take a look at the best elliptical bikes on the market today, a hybrid 2 in 1 machine that is becoming quite popular.
Take the time to read through our elliptical reviews of all top models, and compare them to see which one has the features you need.  
Sometimes it's better to spend a little more than you were thinking to get a better quality machine that will last longer and have more features and capabilities to keep you motivated to reach your fitness goals.