The Best Home Elliptical For Your Workout Room (2023)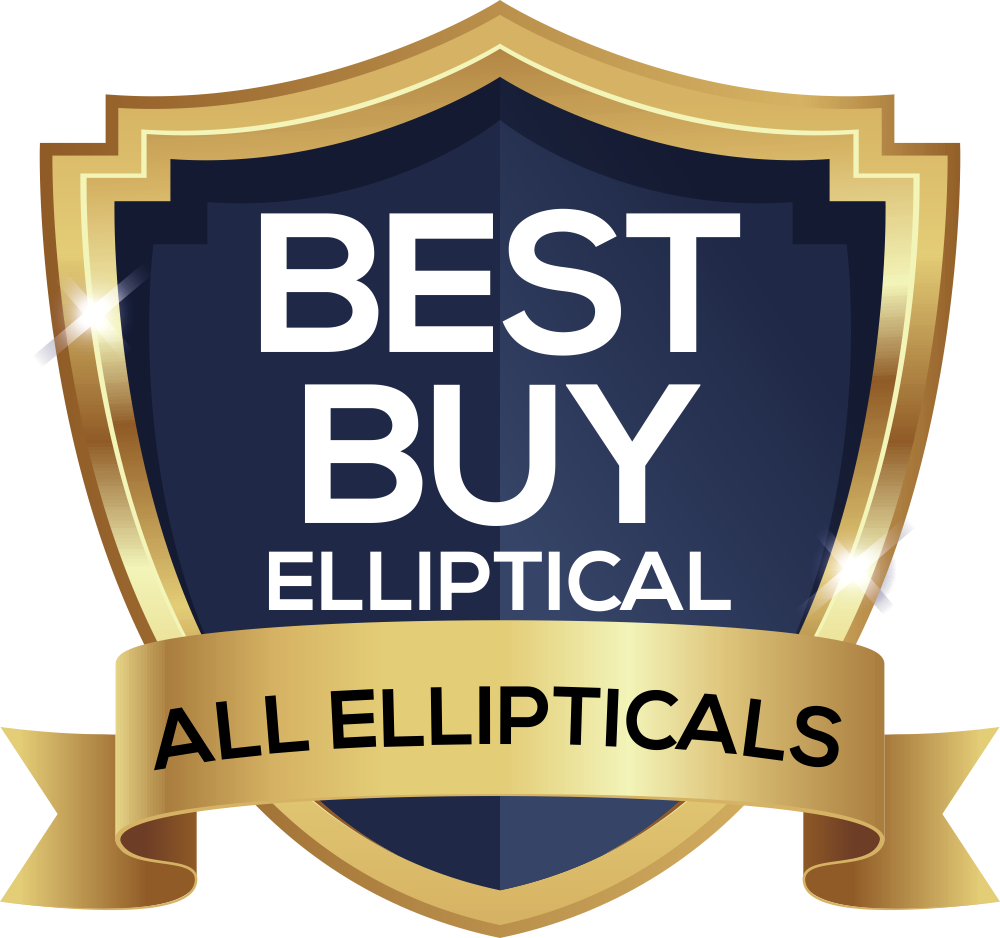 When it comes to the best elliptical for home use, you want to find a machine that gives you everything you need for a great workout.  It should provide a smooth, natural motion, be well designed and solidly built, offer diverse workout programs and a variety of resistance levels.
The best home elliptical will have all of the features and capabilities to help you reach and maintain your fitness goals, and that is exactly what our top three choices do.  The trainers below meet all of the strict criteria we set to find a the ideal machines for the home gym.
BEST ELLIPTICAL FOR HOME USE - WINNER

Sole E95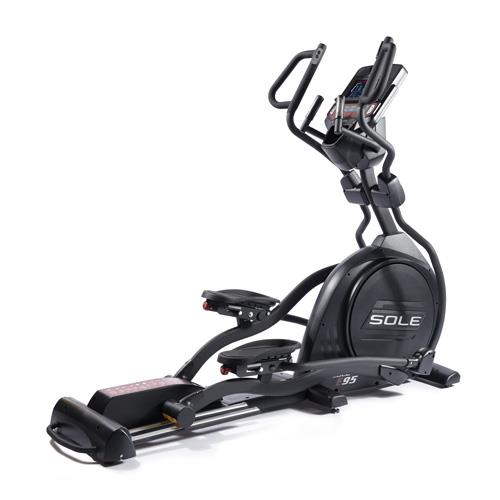 Our expert's best home elliptical choice is the Sole E95, as it has the perfect combination of features to give you an incredible workout. You have a generous stride length, variety of workout programs, very smooth motion, solid warranty, tracking capability and high max user weight capacity.

---
RUNNERS UP

NordicTrack Commercial 14.9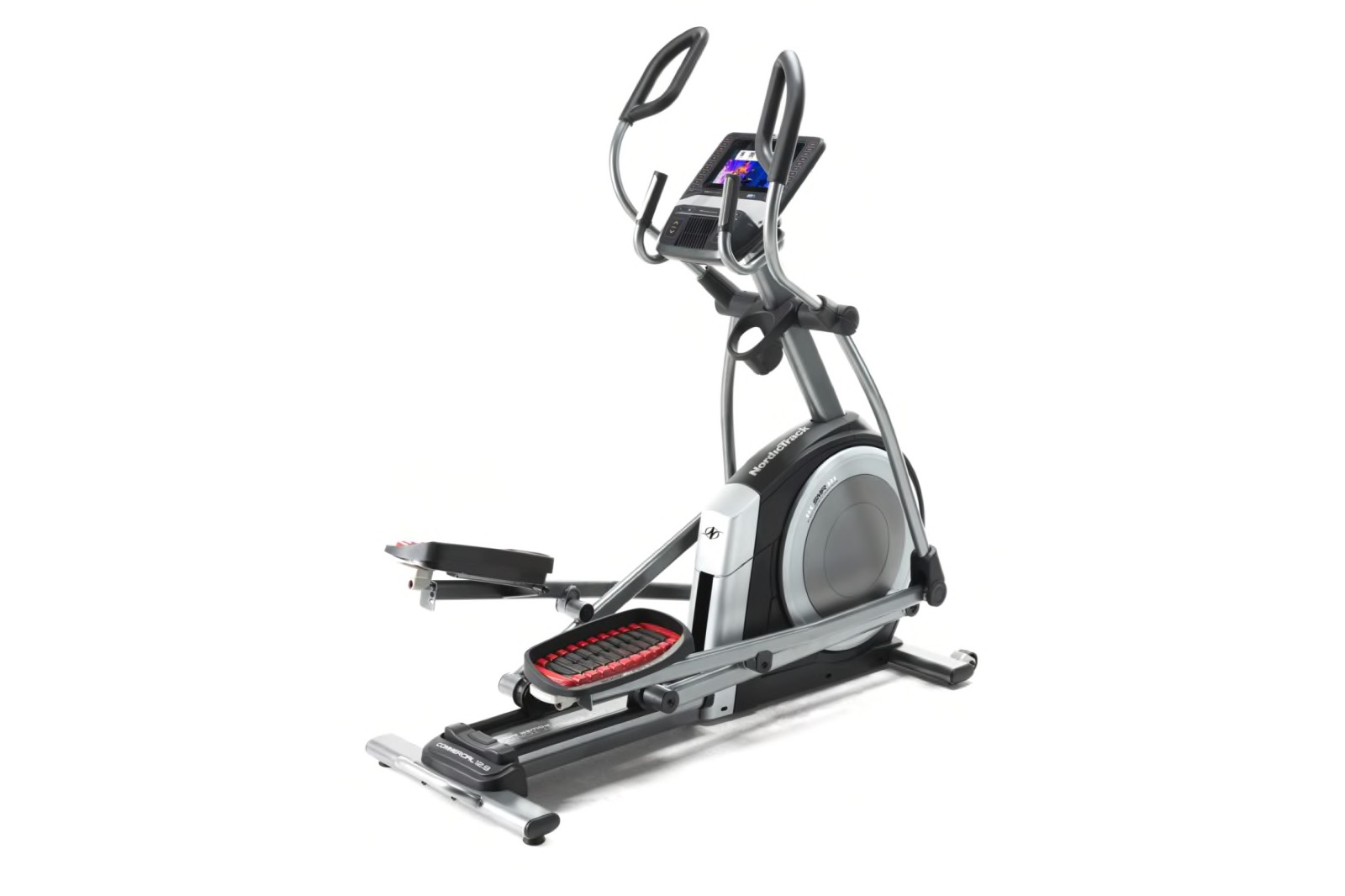 A truly great elliptical machine for home use, this one has a front drive design, 14" touch screen, tons of workouts, incline capability and iFit Coach technology with Google maps.  It's just jam packed with features and capabilities that you don't find elsewhere.
---
ProForm Carbon E10
Another great choice is the ProForm Carbon E10, which is very similar to the NordicTrack 14.9 as far as features and capabilities.  It also gives you endless iFit workouts, incline capability and plenty of resistance levels.
---
The Best Elliptical For Home Use - What to Look For
So what exactly do these elliptical trainers have that others on the market don't?  That's a very good question.
There are so many different makes and models on the market, it can get very confusing when trying to compare one to another.  
So here is a brief recap for you.
Better Construction/Better Design
For starters, you want a cardio machine that is well-built.  Otherwise, it simply won't stand up to regular use, and more importantly, won't give you a good workout.  
Although some cheap ellipticals are OK, most will wobble, shake or otherwise feel unsteady.  They are made of poor materials like plastic that will crack or break, and the flywheels are too light to provide any real resistance.
So the best elliptical home elliptical will be constructed of higher quality materials.   Similarly, the better machines will be well-designed.  There is a lot that goes into the biomechanics of a machine, meaning how your body moves when you're working out.  
If you're not in the ideal position, you're not going to get the ideal workout, and your results will be compromised.  You might feel more pain during or after, or get muscle cramps, or even injure yourself...the top trainers will help you avoid all of that.
Better Features
After you consider the build/design of the machine, which is key, you need to start looking at specific features like the stride length, the weight of the flywheel, and the resistance levels, among others.  
Ideally, the stride length will be adjustable, but a minimum of 20" should be just fine for the entire family.  The flywheel, which is the mechanism that provides the resistance, should be at least 20 lbs.  
Typically, the heavier the flywheel, the smoother and quieter the motion.  You should get a nice variety of resistance levels...at least 20 will be good.  Look for eddy current brakes, which are much better than other types.
So you can follow the 20 rule here...20" stride, 20+ lb. flywheel, 20+ resistance levels.
Better Capabilities
Beyond the durability and basic features, the best ellipticals for home use will also give you some extras including built in workouts, rotating arms for the upper body muscle groups, heart rate monitoring (grip and wireless), tracking capability, adjustable cushioned pedals and more.  
You might not need all of them, but they are there just to help you get more out of your workouts.
Better Warranties
One of the most important thing to consider when it comes to the quality of an elliptical trainer is the warranty, which is a very good indication of whether or not the machine will stand up over time.  The best ones will have lifetime on the frame, at least 5 years on parts and at least 2 years on labor.  
You will certainly not find that on very cheap trainers, or even the ones under $1000 sometimes.  
So pay close attention to the coverage, and if its not ample, consider an extended warranty to protect yourself.
Our Experts Top Home Picks
All three of our top choices meet the above criteria...they are well built and well designed, they have better features and capabilities, and have very solid warranties behind them.
We suggest you take a look at all three before making your decision, as they are all great in their own way.
#1 PICK

SOLE E95

#2 PICK

NORDICTRACK 14.9

#3 PICK

PROFORM CARBON E10