Shopping Online for an Elliptical Trainer – Best Sites to Buy
Shopping online for an elliptical trainer is more popular today than ever. People today are so busy that they simply don't have the time to do all of the foot work needed to compare dozens of models of elliptical machines, try them out and place the order in a store. The selection is also often very limited in a particular area, especially if you aren't in a big city. If you want real selection when purchasing elliptical machines, online shopping gives you far more variety.
Save Time and Money by Shopping Online
Let's face it, if you don't have the time to go to the gym and work out every week, you're probably looking for any way to save time and money that you can. Shopping online for an elliptical trainer saves you both. You can shop on the Internet when it is convenient for you without worrying about store hours. You can also save a considerable amount of money if you shop around – because online stores don't have to pay the rent, sales staff and upkeep of a brick-and-mortar store, they can pass the savings on to you.
Do Your Homework
Of course, there is always room for caution when shopping online, and it's especially important when you're shopping for a big ticket item like an elliptical trainer. You need to be sure you do your homework to ensure you're ordering from a company that's honest, reliable and has good customer service. Doing a bit of research beforehand will help you find not only the right elliptical machine, but the right place to purchase it.
See our Buying Guide and FAQs that explain what features to look for and what's important when comparing ellipticals such as front and rear drive, stride length, types of resistance, etc.
Here are some tips for protecting yourself when shopping online for an elliptical trainer:
Company Integrity
Check the website, Better Business Bureau and online consumer review sites to find out how long the company has been in business. Also check for any complaints against them and what other purchasers have to say about the company's performance.
Warranties
Always check the warranty when shopping online for an elliptical machine. The usual minimum these days is 90 days parts & labour for a new machine and 30 days for a reconditioned elliptical trainer. Top brands offer lifetime warranties on the frame and brake, 3-10 years on parts & electronics and up to 2 years on in-home labor. Do not purchase an elliptical trainer online that doesn't have a clearly outlined warranty.
Return Policy
Does the company have a return policy? Can you return the machine if it is faulty or if you simply aren't satisfied with your online shopping experience? Who has to pay the return shipping if you decide to return the machine? (This can be very expensive, as elliptical trainers can weight up to 200 pounds.)
What about Repairs?
Be sure to read up on the repair service provided by the company. Do they have trained, qualified technicians? Are their service centers located near you? Will in-home repairs be available? What about customer assistance by phone for minor problems?
Shopping for Quality
Research various elliptical manufacturing companies to learn as much as you can about the quality of their machines. Many companies produce a wide range of models, but generally they provide the same quality of customer service, reliability and responsiveness across the board. To learn about some of the major manufacturers, check out our articles covering major brands.
Finding the Best Deals
Remember that there is a difference between online merchants that sell a variety of brands and buying an elliptical trainer directly from the manufacturer. Competition is fierce, and shoppers can often find the best deals by going through a volume online store that sells several major brands.
A few online stores have earned reputations for quality products, outstanding customer service and product knowledge. At stores like Sole, Smooth, NordicTrack and ProForm, you can shop for elliptical trainers at great prices, get detailed information on all the models they carry and receive outstanding customer service.
---
Amazon

Did you know that you are more likely to research elliptical machines at Amazon than most any other site on the web? It is because the giant retailer has an industry-leading reputation for trust, value, and dependability according to Forbes online.
---
eBay
Shoppers can find every brand and model of ellipticals at eBay including Smooth, Sole, Livestrong, NordicTrack, Horizon, Star Trac, Life Fitness, and more. Most machines will be new, and eBay is a great place to find reconditioned commercial models at up to 60% off the original price. There are also used models listed in auctions by private sellers and businesses.
---
Sole Fitness
Since Sole Fitness made the decision to add an incline to every model they build, shopping online for an elliptical trainer just became easier. There's a dizzying array of choices out there, but you can save time by limiting your search to affordable leading brands such as Sole. 
Sole elliptical trainers land on many Best Buy lists which you should interpret to mean that the machines are loved by users for their:  1) Reliability, 2) Performance, 3) Quality Components, 4) Customer Service, and 5) the Price-to-Value ratio.
It's easy to shop with them and Sole Fitness stands behind their products with a 30-day Money Back Guarantee. We recommend you pass up the optional "Turn Key Delivery" (where you pay a 3rd party to unbox and assemble the machine for you) and take advantage of the Free Shipping. You'll save money and discover that any elliptical model you choose will be fast and easy to set up yourself.
---
Sears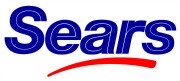 Discount sales are just one reason that shopping for ellipticals at Sears is a good place to start. If you need to do research on features, want to order online and pick up at a local store, or just want to compare prices, Sears offers a worry-free shopping experience.
---
---
There are many online fitness equipment retailers on the Internet today. Simply be sure you check them out when shopping online for an elliptical trainer. Talk to others who have had good online shopping experiences and then choose the site that best fits your needs.
---
Return from Shopping Online for an Elliptical Trainer to the Elliptical Reviews Home Page