Elliptical Trainer Parts and Maintenance
Your machine needs minimal attention to keep it in top shape. From elliptical trainer parts to lube for the rails, it's easy and quick to find the tools and instructions online that will help you solve most maintenance issues with your trainer.
Where to Find Parts
All cardio fitness equipment, such as treadmills, stationary bikes, and elliptical trainers, require regular cleaning and periodic maintenance to keep the machine running quiet and smooth, as well as prevent parts from wearing out prematurely.
You may even have need of replacing a fuse, battery, plastic end cap, computer motherboard, or a broken part at some point. Rather than search your house for the owner's manual to find the manufacturer's phone number, you can find the largest and most complete selection of elliptical trainer parts at Sears Parts Direct.
Their navigation page for elliptical parts will take you through listings for:
Consoles, Power Cords, Resistance Brakes, Ramp Wheels, Eddy Motors, Incline Motors, Batteries, Incline Ramps, Pulleys, Drive Belts, Transformers and Wire Harnesses

Follow the link of the part you need to find your brand of elliptical trainer, and then follow the link to your model. Sears Parts Direct provides a shopping cart for a safe and easy online purchase.
Where's That Squeak?
Many elliptical trainers ship with a small tube of rail lubricant. Lubing the rails reduces friction between the rail and the wheel. Check the parts manual to see how to apply grease; some models need lube applied directly to the rail, while others have a lubrication valve under the cover. You will need to reapply rail lubricant at least once a year, or more often if the machine gets heavy use.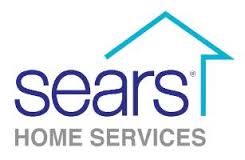 Where to Find Service
Before you attempt any DIY project, check the elliptical trainer's warranty to see if you can service your machine yourself, or if by doing so it might void the warranty on parts.
If you need the help of an approved technician, check out Sears Home Services as they can send a trained repairman to your home regardless of whether you bought your elliptical at Sears or not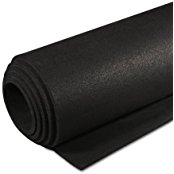 A Note about an Equipment Mat
One of the most important elliptical trainer parts you must purchase is a rubber equipment mat. They cost around $50 and using one under your trainer will help prevent dust from getting into the drive mechanism. The mat will also protect your carpet or flooring.
At a minimum, a tube of lube and a mat will help extend the life of your elliptical trainer several years.
Elliptical Trainer Assembly – Let a Pro Set It Up