Elliptical Reviews on 40 Popular Brands and 350+ Models
We hope our elliptical reviews take the confusion out of shopping for a new machine; after all, there are trainers ranging from only a few hundred dollars to ones in the thousands of dollars.
There is also a wide variety of features and extras in addition to differences in level of workout and safety ratings. To make it easier for you, we've taken the time to review all of the major brands and the most popular models so that you can make an informed choice about the best elliptical trainer for your home gym.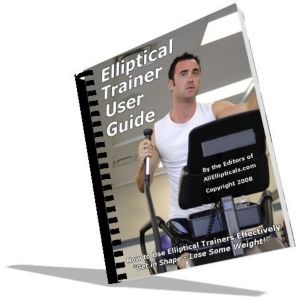 Research is Key to Find the Best Elliptical
We've done the research for you and put together clear, unbiased elliptical trainer reviews that cover essential information like cost, workout programs, user weight, stride length, warranty and extra perks.
In addition to the detailed reviews we've developed several "at-a-glance" comparison charts that break down the essential features and compare elliptical machines in a side-by-side chart for quick reference as you shop. The charts cover cross-trainers in every price range, so no matter how much you can afford to spend, you can find a machine that will meet your fitness needs.
You can check out where to buy quality new or remanufactured machines in our shopping guide section and our buying guide will give you the questions every consumer should ask when reviewing an elliptical trainer to suit his or her needs. You can even submit your own review!
We've even taken the time to put together our Best Elliptical Machines for 2017 including the best overall elliptical trainer, the best value machine, the top budget trainer with articulating footpads, a budget trainer for beginners and the best club quality trainer for 2017.
Understanding Your Elliptical Trainer
In addition to the reviews we've put together some informative articles on why elliptical machines are so popular, the great health benefits you can expect when working out on one and getting the most out of your machine once you've purchased it.
After all, we wouldn't be doing our job if we simply stopped with the purchase – when you're investing in something as important as an elliptical machine, getting the most out of it after the purchase is just as important as the purchase itself!
Explore our elliptical reviews fully to learn everything you need to know about these popular cardio machines – then start exercising!
ICON Fitness Reviews | Site Map #1 | Site Map #2 | Site Map #3 | Discontinued Models
"Thank you for your reviews of the Weslo elliptical machines on your site. They were very comprehensive and simple to read. You had some great pointers for people like me who are beginners on a budget, but want to spend our money wisely!
Your elliptical trainer reviews helped me make an informed (and hopefully sensible) decision when purchasing my new exercise equipment. I will definitely be recommending your site to family and friends. Thank you so much!" Shanna
---