The Octane LateralX Elliptical Review - A New Way To Train
The Octane LateralX elliptical is taking the industry by storm, giving users a new way to train and targeting muscles that you just can't hit on a traditional machine.
With its side to side motion on top of the usual front/back, up/down path, this one is quickly becoming the most popular cardio trainer in the gym, and at home.
Let's get into the review and find out what makes this new elliptical so great...
Octane LateralX - What You Get
The Octane LateralX offers 15 different workouts and 30 resistance levels. The console display gives you a readout of heart rate, pace, speed, time elapsed, calories burned and course profiles on a digital screen.
You can also opt for a 10" touch screen display with Cross CiRCUIT videos.

Here are the most important specs...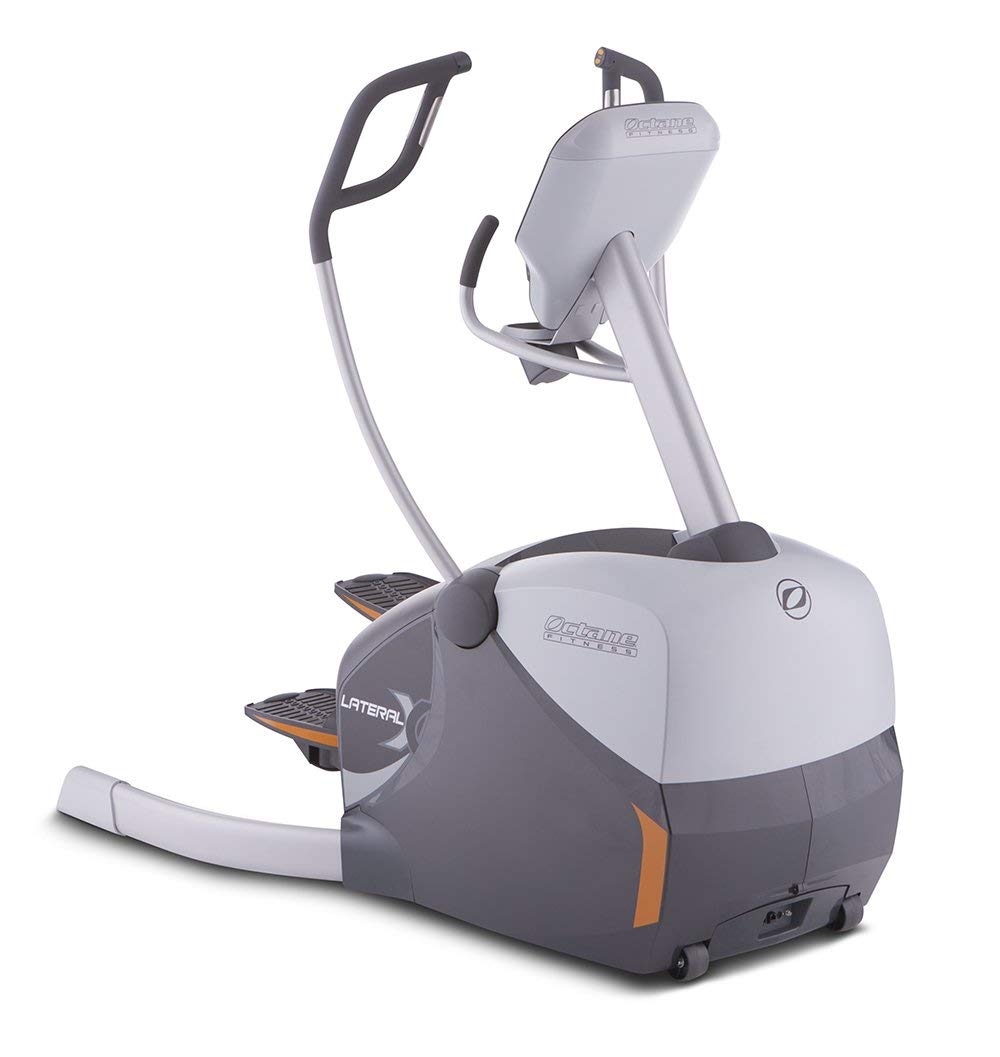 Adjustable 3D stride length
Adjustable lateral width (10)
15 Workout Programs
Converging path handlebars
30 Resistance Levels
Digital Contact Heart Rate Monitor
Personal trainer takes you through work-outs
Advanced programs for cross circuit, 30/30 interval and MMA
Workout Boosters include X-mode, thigh toner and quad power
400-lb. User Capacity
Dimensions/Wt.: 75"L x 44"W/388 lbs.
Water bottle holder
Reading rack
3-speed cooling fan
Warranty: 3 years parts, 1 year labor

The Word on the Street
UPDATE:  The parent company of Octane, Nautilus, Inc., recently introduced a residential version of this elliptical called the Bowflex LateralX Trainer.  Check that one out if you want something a bit more affordable than the Octane version.
----------------------------
The Octane LateralX elliptical, sometimes seen as the LX8000, is getting rave reviews from fitness clubs, magazines and users for its cross training capabilities and wide range of movements.
It is uniquely designed, offering reclining and standing elliptical workouts, 10° of lateral movement and adjustable stride so that you can move not only up and down, but back and forth and side to side for the most complete workout you can get from an elliptical. 

The lateral movement is touted as providing a workout that closely mimics the workouts athletes get in real world conditions and when skating.  
So you're targeting muscles in your legs that you're not hitting on standard ellipticals, significantly enhancing your training.
You get a nice array of built in workouts here, including the patented Workout Boosters, a hallmark of most of the Octane ellipticals.
This includes X-Mode, Glute Kicker and Arm Blaster, all of which take your training to the next level by targeting specific muscle groups that you want to hone in on.
This is on top of all of the workout programs, which include the unique 30:30 interval training and really cool MMA workout which mimics an actual mixed martial arts fight as far as intensity.
Reviews also note that the stationary handlebars allow users to work their glutes and core in a squatting position while using either the lateral or basic up and down movement.
The basic display is perfectly OK, but if money is no object the 10" touchscreen is a nice upgrade that you'll definitely appreciate.
What's the Difference Between the LateralX Standard and Smart Models?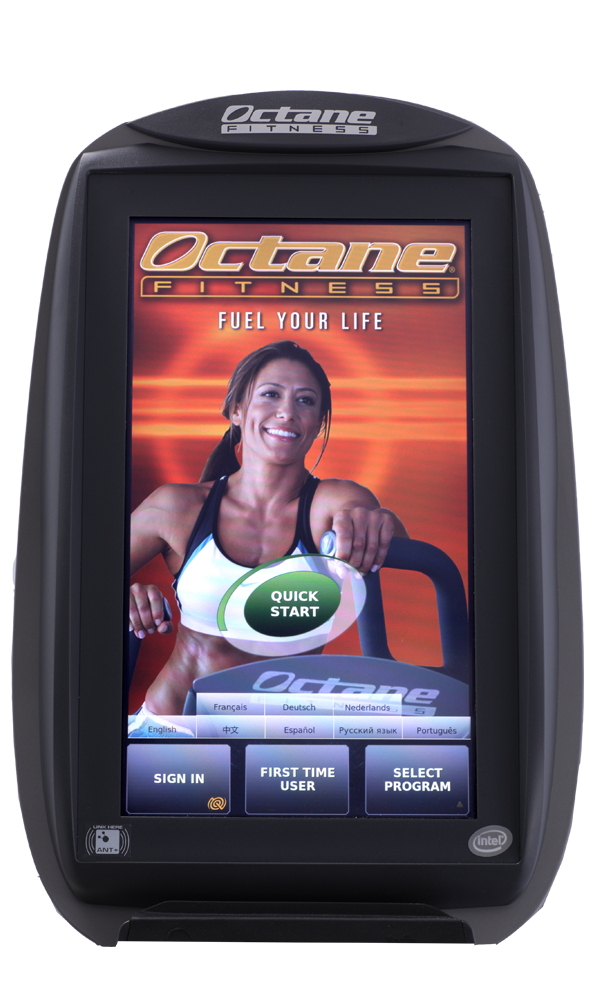 As we mentioned, there are two versions of the Octane LateralX: Standard and the up-level Smart.
Besides the bump up to a 10" capacitive touch screen instead of the LED, you get Wi-Fi, streaming and fitness apps, Cross Circuit training and a USB port.
Otherwise, the two machines are very similar, and provide the same exact workout.
So if you like the idea of a more advanced display with some additional entertainment options, opt for the Octane LateralX Smart model...otherwise, you'll be perfectly fine with the base model.
There is about a $2,000 price difference, so decide if the extra features are worth it for you.
Octane LateralX Review - Bottom Line
It's difficult to compare the Octane LateralX elliptical to others on the market because there isn't another machine like this one.
A few years ago, it won several prestigious awards, including the "Best Elliptical" from a Health Club Industry Trade Show.
It does things no other machine on the market will do, including adjustment of the lateral width as you increase speed to give you an optimal workout on various muscle groups and converging path handlebars for a more efficient upper body workout.

There's almost nothing to complain about with this hybrid elliptical-cross training machine.
Its design is flawless and the components are superior quality all the way, which is what we've come to expect from Octane.  
You don't really need any of the add-ons like the television because, quite frankly, the Octane LateralX elliptical can take you from a standard workout to a full-body, gut-clenching routine that will kick your butt – and give you a butt that's never looked better in the process.  :)
Our only complaint is the warranty. For over $6,000, we'd like to see a warranty over the 3 year parts/1 year labor currently offered.
Yes, this machine has lots more going on, but the Octane label has proven itself in the past, so we're inclined to give them the benefit of the doubt.
Check out the LateralX today to see if it's the right elliptical for your home gym.