Shopping for Elliptical Machines at Sears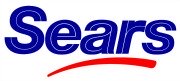 Discount sales are just one reason that shopping for elliptical machines at Sears is a good place to start. If you need to do research on features, want to order online and pick up at a local store, or just want to compare prices, Sears offers a worry-free shopping experience.
About the Company

Sears, Roebuck and Co., was founded in 1893 as a chain of department stores by Richard Warren Sears and Alvah Curtis Roebuck. In 2005, it merged with Kmart creating the Sears Holdings Corporation, although stores continue to operate under both the Kmart and Sears names.
Why Buy an Elliptical at Sears
Elliptical machines at Sears are for every budget, starting at a low price $80 and running up to high-end machines costing well over $2500. The online website sears.com carries dozens of ICON Fitness brands including NordicTrack, Proform, Reebok, and FreeMotion, as well as other name brands such as Sole, Smooth, BH Fitness, and more. 
The website also lists inventories from other online dealers via their Sears Marketplace on the Sears Holdings Corporation family of websites. This expands your shopping selection to hundreds of ellipticals, similar to the Seller Marketplace found at Amazon.com.
On select ellipticals, Sears offers free shipping for standard delivery and discounts on other shipping methods such as in-home delivery and set-up. Returns and exchanges are reasonably simple procedures as long as the machine is returned in its original packaging within 90 days. Check the website for details and restrictions.
Price Match Plus Policy

According to Sears, if you find a lower price on the same item with the same features at another retail store or online retailer, Sears will match that price and refund 10% of the cost difference. (Some restrictions apply.) To get the Price Match Plus deal, take the competitor's ad or web ordering page with you to Sears at the time of purchase, or at any time up to 14 days afterwards. If you are buying online directly from sears.com, simply click the link to the Price Match Form on the product page.
Simple to View Dozens of Ellipticals

You can quickly navigate the selection of ellipticals at sears.com website using criteria such as brand, price, in-stock availability, best sellers, new arrivals, one to 5-star user ratings, on-screen links of suggestions for other brands and models, as well as current sales promotions. You will find that prices on elliptical machines at Sears generally match or beat prices offered at other leading online retailers including Amazon and Dick's Sporting Goods.

Shopping Online for an Elliptical Trainer – Best Sites to Buy