Vision Elliptical Trainers – The Premier Brand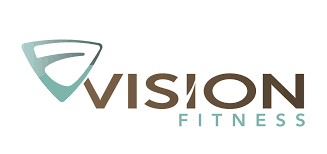 Vision Fitness Elliptical Reviews
A quality line of home Vision elliptical trainers is available for users looking to find an exceptional workout experience. Though Vision is considered a premier brand, prices are reasonable enough that most users should take a look.
About the Company
Vision began in 1993 as a division of the Trek® Bicycle Company, which was and still is one of largest manufacturers of quality outdoor bicycles. While under Trek, Vision developed an innovative line of indoor exercise bikes. In 1996, the division was given the name Vision Fitness and soon became one of the very best specialized fitness equipment companies in the world.

The company was later acquired by the industry giant Johnson Health Tech, to be the premier specialty line and to join other brands under the Johnson umbrella including Horizon, AFG, Livestrong, and Matrix. In 2001, Vision Fitness moved its headquarters and factory to a new facility in Lake Mills, Wisconsin. Today, the company makes both commercial and home fitness products including treadmills, elliptical machines, exercise bikes, and strength training equipment.
Two Lines of Vision Elliptical Trainers
While Vision still makes an excellent line of Traditional ellipticals, in 2008 they came out with the innovative line of Suspension Elliptical™ trainers with PerfectStride™ motion.
In 1998, Vision Fitness introduced a folding elliptical trainer which won a Consumer's Digest "Best Buy" award, as well as kudos from Health, Parenting, and Smart Money.
Today, they offer a folding model (XF40) and a regular elliptical (X40), value priced from $1499 to $1899, which can be ordered with one of three consoles: Classic, Elegant+, or the Touch+ console with a 10" HD touch screen display. The ellipticals have fixed stride lengths, ECB motor-operated magnetic system resistance, and HRC programming.
Check out the most popular Vision ellipticals on sale now!
The four Vision Suspension trainers (S7100HRT, S7200HRT, S60 and S70) include high-end features such as Sprint 8® training programs, roller-less track front-drive designs, incline ramps, variable stride lengths, and multi-position hand grips.
The trainers also have the patented PerfectStride™ technology that offers a more natural elliptical footpath to mimic your own stride, ergonomically correct foot plates, stride variances for different size users, and neutral foot plate positioning to provide proper upright posture.
Create Your Own Vision
Vision Fitness® products have been awarded with more Best Buy awards than any other fitness brand not only for quality but also in recognition of the great customer support. The company's products are serviced by more than 500 specialty fitness retailers in the US and Canada.
Vision elliptical trainers are so well-conceived and designed that they allow each user to live up to the company's motto: "Create your own vision." These are excellent machines built on extra-heavy gauge steel frames using quality components that will withstand years of use.
And if you ever have trouble with your Vision, the company is widely regarded to have one of the best customer service departments in the industry.
Click here to write your own review!
Model Reviews
Popular Models
Vision XF40 Elliptical - The only foldable model, this one comes with three console choices, Passport video and the most natural motion in the industry.
Vision X40 Elliptical - The non-folding version of the popular XF40 with console options, ViaFit tracking and wireless heart rate monitoring.

Vision S7100HRT Suspension Elliptical - The S7100 offers users variable stride lengths, low to high inclines, and the company's patented Suspension pedal design with PerfectStride™ technology. 
Vision S7200HRT Suspension Elliptical - A superior quality machine that combines advanced features for an exceptionally smooth and comfortable workout.
Vision S60 Suspension Elliptical - An upgrade to the S7100 model, featuring durable commercial construction and Sprint 8 interval training along with 20 other built in workouts.

Vision S70 Suspension Elliptical - An expensive commercial level machine designed for hard use in a health club; probably overkill for home use even if you and the family will be on it two hours a day.

Older Models
Vision X20 Elliptical - The X20 offers three different consoles so that you can buy just the right trainer you want without having to spend extra on frills you won't need or use.
Vision X30 Elliptical - The Vision X30 is basically identical to the X20 with the only difference being the moving handlebars, cushioned footpads, and a longer warranty.
---