Should You Buy a Sears Elliptical Trainer?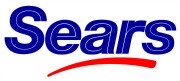 A Sears elliptical may be a decent choice for you if your main goal is saving money and you're not necessarily interested in the latest and greatest models.
Just like Walmart, Kmart and other retailers, Sears carries a wide range of cardio equipment, including exercise bikes, treadmills, rowing machines and of course, elliptical trainers.  But more often than not, they are lower end, older models that don't necessarily have all of the features and capabilities that you want or need.
That's why it pays to look into all of your options before making your final decision.
Let's take a look into the company and some of the advantages and disadvantages of buying your next elliptical from Sears.
Pros of Buying an Elliptical at Sears
There's a Sears elliptical for every budget, starting under $100 for an Exerpeutic, Stamina or Sunny Health model and running up to high-end machines costing well over $3000 for a Life Fitness or Precor.
Large Selection To Choose From
The company website carries all of the ICON Fitness brands including NordicTrack, Proform and FreeMotion, as well as other name brands such as Schwinn, Nautilus, Body Rider, and more. 
The website also lists inventories from other online dealers via their Sears Marketplace on the Sears Holdings Corporation family of websites. This expands your shopping selection to hundreds of ellipticals, similar to the Seller Marketplace found at Amazon.com.
Free Shipping and Easy Returns

On select ellipticals, Sears offers free shipping for standard delivery and discounts on other shipping methods such as in-home delivery and set-up.
Returns and exchanges are reasonably simple procedures as long as the machine is returned in its original packaging within 90 days. Check the website for details and restrictions.
Price Match Plus Policy

According to Sears, if you find a lower price on the same item with the same features at another retail store or online retailer, Sears will match that price and refund 10% of the cost difference. (Some restrictions apply.)
To get the Price Match Plus deal, take the competitor's ad or web ordering page with you to Sears at the time of purchase, or at any time up to 14 days afterwards. If you are buying online directly from sears.com, simply click the link to the Price Match Form on the product page.
Simple to View Dozens of Ellipticals

You can quickly navigate the selection of ellipticals at sears.com website using criteria such as brand, price, in-stock availability, best sellers, new arrivals, one to 5-star user ratings, on-screen links of suggestions for other brands and models, as well as current sales promotions.
You will find that prices on elliptical machines at Sears generally match or beat prices offered at other leading online retailers including Amazon and Dick's Sporting Goods.
Cons of Buying a Sears Elliptical
Along with the advantages of buying your new elliptical at Sears, there are also a number of drawbacks to contend with.
Let's take a look at some of them...
Not the Latest Models
You might notice that you don't see certain Sears ellipticals anywhere else.  That's because they often carry older models that are no longer sold by the manufacturer itself.
For example, Sears carries a lot of NordicTrack ellipticals, about 10 or so the last time we checked.  One of their biggest sellers is the NordicTrack Elite 10.9, an entry level, front drive model on sale for under $800.
Now this is a decent elliptical, and has a lot of nice features, but it was built back in 2015.  So as of this writing it's already a 3 year old machine.  In fact, NordicTrack doesn't even make any Elite Series ellipticals anymore.  
You'll also find several other NordicTrack ellipticals like the E 9.5i and Commercial 12.9 that are also older models.
Difficult To Make a Selection
With over 250 different models featured on their website at any given time online, it's next to impossible to choose which one you want, unless you already know which elliptical trainer you are interested in.  
It's a little easier in the store itself, with far fewer models, but finding someone knowledgeable enough to help you make a decision is often an exercise in futility, no pun intended.
Replacement Parts May Be an Issue
Although you do have restitution, you may have difficulty when it comes to fixing your Sears elliptical, or finding replacement parts.  That's comes back to the older model issue.  
It's hard enough to get a brand new model fixed when you buy it directly from the manufacturer.  Think about how much more difficult that process will be through Sears for an old elliptical that hasn't been manufactured in 5 years.
So What's the Bottom Line Here?
We're not going to tell you not to buy a Sears elliptical, but you should definitely explore your options before doing so.  Sure, you can often find some very good deals, but you can often find similar deals and savings on newer models.
Elliptical machines are evolving all the time, with impact reducing technology, more advanced consoles, smoother resistance and more ergonomic design.  So why buy a 3+ year old model when you don't have to?  To save $50?  It's just not worth it in our opinion.
In some cases Sears ellipticals are the same models being sold by the manufacturer, e.g. the Life Fitness X1.  These models aren't updated every year, so Sears carries the same "old" model that Life Fitness itself sells on their website.  
However, there's no additional savings on those models, i.e. you are paying the same price on the Sears website as you are on the Life Fitness website.  So why go through Sears when you can go direct for the same price?
Should you buy your elliptical at Sears?
The answer is yes if....
You just want a low price
You don't need the latest models
They carry an old model that you like
The answer is no if....
You want the latest models
You need help to make a decision
You prefer to deal directly with manufacturer
We hope this little primer has helped you decide whether or not it makes sense to buy a Sears elliptical. They certainly have a wide selection and customer service is generally fine, but just keep in mind that most of their trainers, whether it's a NordicTrack, ProForm or other brand, are several years old, and not the very latest models that the companies offer.
This is OK for some people, and others want new.  Just like with cars.  Some people are happy to buy used to save a little and others want the latest technology that the only the new cars offer.  You have to make that decision when it comes to your new elliptical.