The Elliptical Trainer User Guide
How to Use Elliptical Trainers Effectively
Get In Shape...Lose Some Weight!
By the Editors of AllEllipticals.com - Copyright 2008
Download the Elliptical Trainer User Guide, the perfect companion to your new elliptical machine. What you'll find in this guide: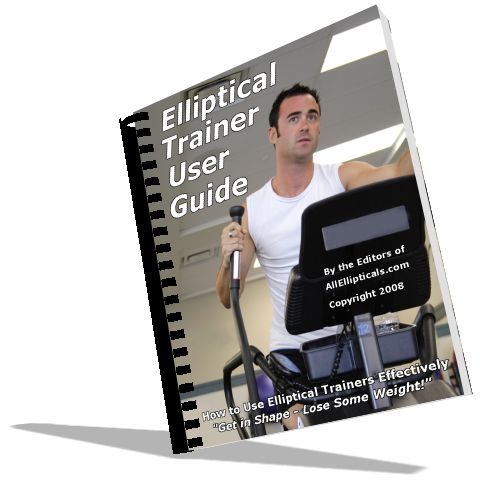 How to Use Elliptical Trainers - Getting the most out of your cardio workouts
Can You Lose Weight Using an Elliptical?
Elliptical Trainer Calorie Burn
Calorie Counters on Elliptical Machines
Stride Length of Elliptical Trainers
Front or Rear Drive Ellipticals - Which are Better?
Elliptical Trainer vs. Treadmill - Pros and Cons
This e-book comes in .exe format. Once you click on Start Download a dialogue box will come up, asking you where you would like to save the file.
Choose your directory such as C:\DOCUMENTS\... and click Save. The file will extract itself, then open it by double-clicking on it.