Quantum Elliptical Consumer Review
by Franco Di Palma
(Naples, FL)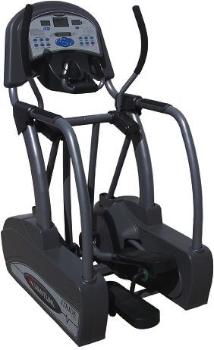 I purchased a very pricey Quantum elliptical machine thinking that it would be great to spend the "extra" money and have a good machine. I should have researched it first.

The machine I bought worked well for a while but within a little time I found that the resistance level was not remaining consistent.

Suddenly for no reason the resistance setting would go to the highest resistance and shut the machine down in the middle of a workout.

I contacted Quantum Fitness and they told me that they would send someone out to look at it but the cost to come look at the machine, before anything at all was even done would be $100.

I agreed and when the technician came, looked at the machine and within a few minutes said that the machine did not malfunction and there was nothing he could do about it. There I was, out one hundred bucks.

I used the machine myself the following day and the same problem occurred. Apparently the technician put no effort into getting it to malfunction.

Gradually over the next month or so more and more problems developed so I called back the company, spoke with their "Director of Finance" and was told that I would be charged an additional one hundred dollars to have someone come and look at it a second time.

I asked if that fee could be waved as I just paid it to them and got no satisfaction whatsoever. I was told NO, that if I wanted them to look at it I would have to pay the fee again.

They have you over the barrel. Either you cough up their fee or you lose a very expensive piece of equipment.

I would never buy Quantum elliptical trainer again. Ever! Let this be a warning to you.
Want to start a new discussion? Just click here to visit Elliptical Trainer Consumer Reviews - Rave or Rant!.