TRUE TSXa Elliptical User Review
by Gene Alley
(Little Rock, AR)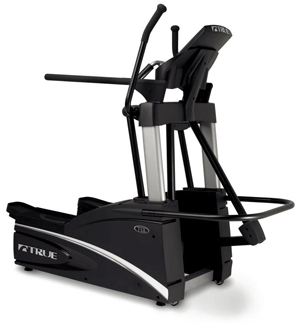 I purchased a True TSXa elliptical two years ago for $3700 (on sale), replaced complete rear axle, electronic dash, and now two brakes. I am told by trained TRUE technican that the replacement brake is not designed properly, the resistance is 'hung' on about an 8. Can't use machine, technican turned in to TRUE the problem. After 6 weeks they are going to 'launch an investigation' into the problem.

At this time it cannot be fixed... after the investigation, I suppose they will have the brake redesigned to work. In the meantime I have a $3700 clothes rack. Obviously no one can even think about giving me some type of time frame...I do truly believe that it will be fixed. But realistically it could be from another month to 6 months in MHO....who knows?

The True TSXa machine as stated in first paragraph has been a pain from the beginning, apparantly a lemon. I have asked if they would take mine back and let me buy a new model (at a deep discounted price) and that is out of the question. A $3700 machine should last more than two years. This is a factory defect and they will not stand behind it.

I have been told how solid the machines were...the reason I paid so much, maybe most are; but the one that I have is absolutely junk...and I have no machine that works.

A lot of people thought I was crazy for spending so much on the True TSXa elliptical...but I knew better. Guess who is laughing now?