The Life Fitness FS4 is a New Breed of Elliptical Trainer
The FS4 elliptical is the first Life Fitness cross trainer not to feature a rear drive design, but rather side drive design with a much smaller footprint.  Available in two colors, it's a great option for those with limited space that still want a commercial gym quality elliptical machine.
What You Get
The Life Fitness FS4 is available in titanium or dark walnut finish, with an interactive console and side standing platforms for upper body only workouts.
Let's take a look at some of the specs...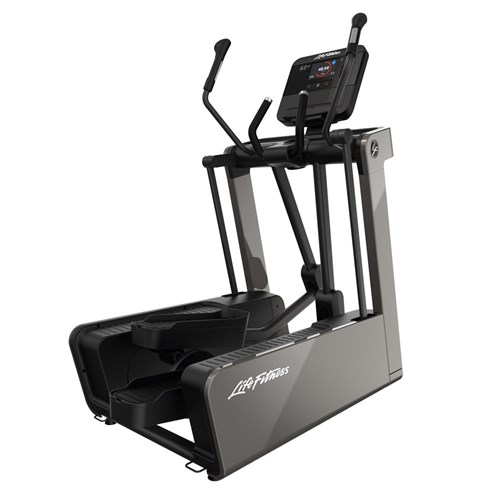 Eddy Current Resistance System
22" fixed stride length
Small Footprint
Two Color Options
Side-Drive technology
Attachments for resistance bands
QuickGrip handles
Extended Range Pedals
Step-up height – 10.5 inches
Unit weight: 350 lbs
50.5"L  x 64.5"H
400-lb. user weight capacity
Warranty – Lifetime frame; 5 years parts; 1 year labor
Check out the new FS4 elliptical on sale at the Life Fitness store!
The Word on the Street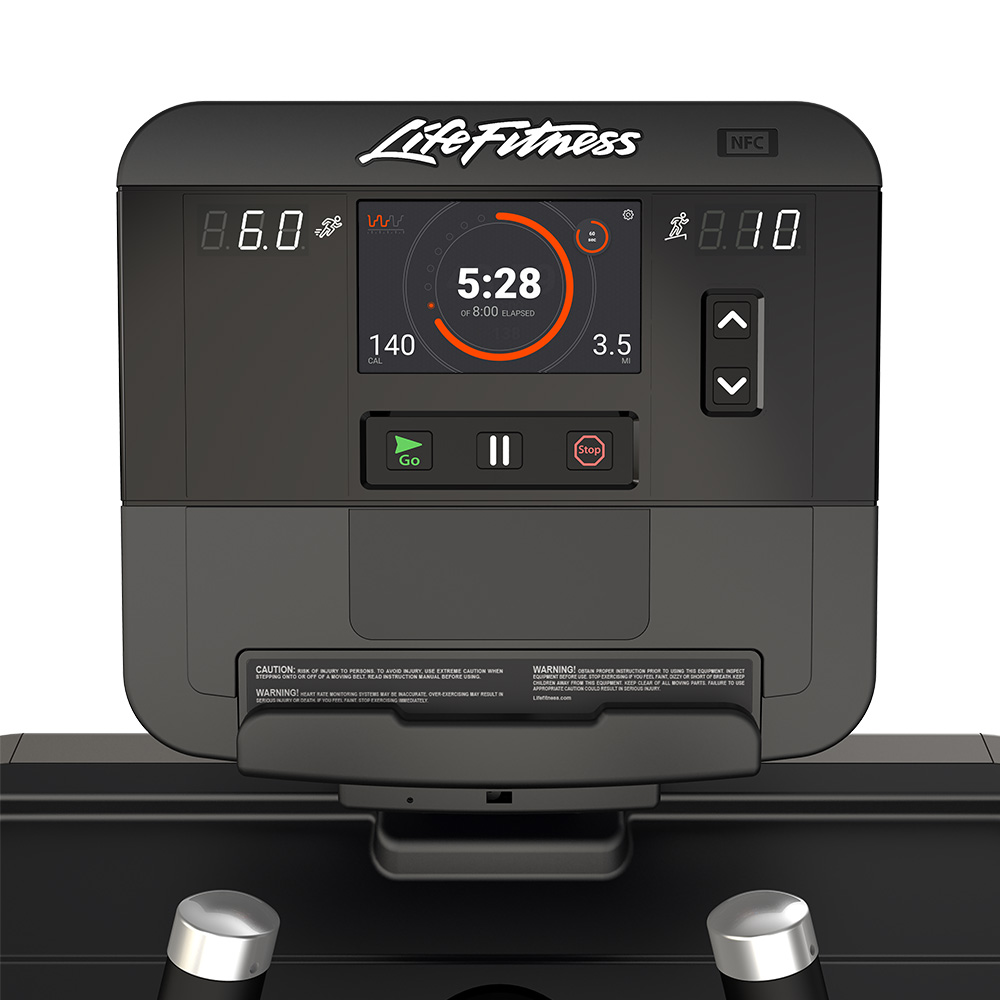 The FS4 was newly introduced for the 2017 model year, and represents a departure from the typical rear-drive Life Fitness elliptical trainer.  This one features side drive technology, which purportedly gives you an even more natural range of motion, along with quiet and smooth operation.
Early reviews have been favorable, as it looks like the company is branching out a bit, perhaps to reach a larger segment of the high-end home gym market.
The FS4 is a good option for those with limited space, at only 50 inches in length as compared to 70" or 80" on a traditional elliptical machine.
As we mentioned above, there are two options, also not found on any other Life Fitness ellipticals, including the high-end Club Series.  You get a choice of either titanium or dark walnut, whichever one would fit in best with your decor.
Another nice feature is the 22" stride, which is one of the longest you will find.  It can accommodate even the tallest of users, and the large RangePedals add to the comfort level.  If you need even more adjustability, check out the new FS6 model.
Something else we also found appealing is the addition of attachment points at the rear of the machine for resistance bands.  Although you can get an upper body workout using the moving handlebars, this adds another dimension, allowing you to do upright rows, curls, extensions or any other upper body exercises that you like.
The FS4 Elliptical Cross Trainer also has a unique console that most of their other machines do not have.  It is a premium touch screen console like you would find at a gym, with all of your workout stats as well as Bluetooth and NFC technology to sync your workout stats with your favorite fitness apps.
There's a 400 lb. max weight limit, so you know the elliptical is sturdy, and a good warranty as well.
Our Thoughts on the FS4 Elliptical
From what we have seen so far, the new FS4 is really a step in the right direction for Life Fitness.  The quality of their machines is unrivaled, but most of their ellipticals don't offer this much in terms of features and capabilities.
You get a small footprint, choice of colors, an advanced touch screen console, a 22" stride, attachment points for resistance bands, ergonomic handles and workout tracking via Bluetooth.
At almost $4000, it's definitely an expensive machine, but this time you're getting much more than just a rock solid elliptical, and makes the price much more appealing.
Get more info and special sale pricing on this new elliptical here