Vision Elliptical Trainers – The Premier Brand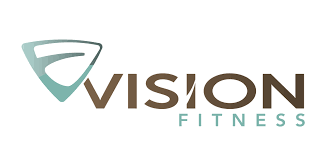 Vision elliptical trainers are club quality models from Johnson Health, the company behind the affordable Horizon brand as well as the commercial-grade Matrix ellipticals.
With three feature-packed models to choose from, there's something for everyone...if you have the budget to afford one of these high end trainers.
About the Company
Vision began in 1993 as a division of the Trek® Bicycle Company, which was and still is one of largest manufacturers of quality outdoor bicycles. While under Trek, Vision developed an innovative line of indoor exercise bikes. In 1996, the division was given the name Vision Fitness and soon became one of the very best specialized fitness equipment companies in the world.

The company was later acquired by the industry giant Johnson Health Tech, to be the premier specialty line and to join other brands under the Johnson umbrella including Horizon, AFG, Livestrong, and Matrix. In 2001, Vision Fitness moved its headquarters and factory to a new facility in Lake Mills, Wisconsin. Today, the company makes both commercial and home fitness products including treadmills, elliptical machines, exercise bikes, and strength training equipment.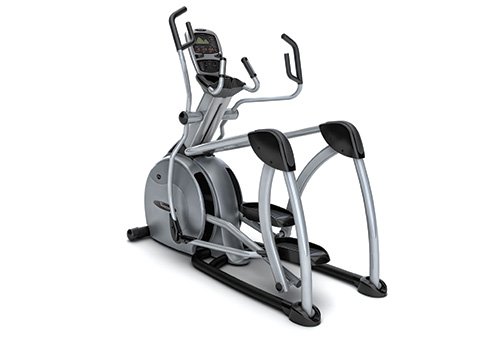 The Current Vision Elliptical Lineup
Although they used to have an excellent line of traditional ellipticals, according to our latest Vision elliptical reviews they now only offer their popular Suspension Series, which includes the S7100, S60 and S70 ellipticals.
All models include high-end features such as Sprint 8® training programs, roller-less track front-drive designs, incline ramps, variable stride lengths, and multi-position hand grips. 
The trainers also have the patented PerfectStride™ technology that offers a more natural elliptical footpath to mimic your own stride, ergonomically correct foot plates, stride variances for different size users, and neutral foot plate positioning to provide proper upright posture.
S7100
The S7100 is the most compact model in the series, at around 61" long.  It features a 20-21.5" adjustable stride, 20 resistance levels, 18-37% incline capability, 17 built in workouts and a max user weight of 325 lbs.
S60
The S60 features a fixed 21" stride, up to 25 resistance levels, 20 built in workouts and a 400 lb. max weight capacity.  It does not have incline capability.
S70
The S70 features a 20-23" stride length, up to 20 resistance levels, 15-37% incline like the S7100, 23 built in programs and the same 400 lb. max weight capacity.
Check out the most popular Vision ellipticals on sale now!
Which Vision Elliptical Should You Choose?
There used to be more Vision ellipticals to choose from, but now that there are only three models in the lineup it's much easier to make a decision.
The S7100 is the least expensive model, at around $2599 on sale, and is also the most compact, making it a great choice if it has the other features and capabilities you are looking for.
If you have more room in your home gym, the S60 and S70 are more durable machines, with a higher weight capacity and stronger warranty.  If the machine will see a lot of use those may be better choices for you. 
The S70 gives you incline capability like the S7100, but the S60 Vision elliptical doesn't, so if you like the idea of incline training, opt for the S70 model.  It is the most expensive model, however, at $4,399 on sale.
Which one would we choose?
We would actually recommend you take a look at the company's Matrix ellipticals, as these are newer, more advanced ellipticals with console options and the latest technology, as opposed to the Vision lineup which hasn't changed in a number of years.
All of the Matrix ellipticals are commercial-grade, and priced considerably less than the Vision models...so definitely worth considering.
Still, if you're set on a Vision elliptical, our choice is the compact S7100 model.
Create Your Own Vision
Vision Fitness® products have been awarded with more Best Buy awards than any other fitness brand not only for quality but also in recognition of the great customer support. The company's products are serviced by more than 500 specialty fitness retailers in the US and Canada.
Vision elliptical trainers are so well-conceived and designed that they allow each user to live up to the company's motto: "Create your own vision." These are excellent machines built on extra-heavy gauge steel frames using quality components that will withstand years of use.
And if you ever have trouble with your Vision, the company is widely regarded to have one of the best customer service departments in the industry.
You can read more about the specific models below, including in-depth reviews, specs, pricing and more comprehensive info.
Model Reviews
Vision S7100HRT Suspension Elliptical - The S7100 offers users variable stride lengths, low to high inclines, and the company's patented Suspension pedal design with PerfectStride™ technology. 

Vision S60 Suspension Elliptical - An upgrade to the S7100 model, featuring durable commercial construction and Sprint 8 interval training along with 20 other built in workouts.

Vision S70 Suspension Elliptical - An expensive commercial level machine designed for hard use in a health club; probably overkill for home use even if you and the family will be on it two hours a day.
---