BH Fitness Elliptical Trainers Offer New Feature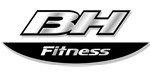 BH Fitness Elliptical Reviews
It's a shame that BH Fitness elliptical trainers aren't often mentioned in the same breath as Sole and Smooth because they certainly rate well according to professionals and those in the know who review fitness equipment.
Best Ellipticals You Never Heard Of?
Formerly known as Bladez, the company was owned by DK Fitness, the largest manufacturer of elliptical trainers in the world, but was recently acquired by BH Fitness in 2008. Despite the change in ownership they are still made by DK in Taiwan, although BH Fitness has done much to improve the design.
The brand is rather new to the North American market, which is the reason it's largely an unknown, but DK has been producing treadmills and elliptical trainers for many brand names that you would recognize. The company is producing three brands that you should become familiar with — Bladez (now BH Fitness), Ion, and Powertrain.
BH Fitness offers only four or five models, ranging from $699 to $1999, the main price field currently dominated by Smooth, Sole, NordicTrack and Bodyguard.
What You've Been Missing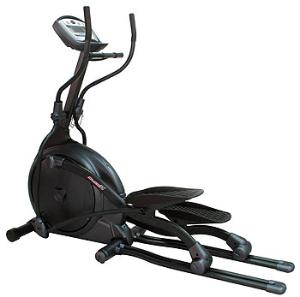 Other than the TV models, BH Fitness elliptical trainers aren't flamboyant machines but they are built from the ground up with quality engineering and construction including sealed bearings, balanced 24-pound flywheels for a smooth elliptical motion, and steel frames. They feel rock solid sturdy and BH Fitness offers a big 20" stride length on all machines, even on the least expensive $699 unit. That's unheard of in the business.
UPDATE:  It looks like the company is offering just one model for sale, the S5Xi elliptical, and it's quite pricey at $2,400.  They have also brought back the Bladez name and have several more affordable models for sale.  Check out the new Bladez ellipticals here.
But the first thing that pops out at you is the innovations that come with the BH Fitness trainers. For example, at the 2007 Health & Fitness Expo, the company brought out a new feature that all elliptical manufacturers will want to copy: the patented Adjustable Width Technology. This feature allows the user to narrow or expand the distance between the pedals. This means a natural stride balance for the rider, and allows a multiple user household to have an elliptical trainer that can be customized to offer a comfortable fit for everyone.
Our Thoughts on BH Ellipticals
BH Fitness is an unknown company in North America and unfortunately, reviewers who don't know the history involved here may think it's a start-up and not worth a look for another few years. But BH elliptical trainers are great units! They are definitely worth your time and effort to investigate what they have to offer. The only drawback is that they aren't an industry "name," and if BH Fitness elliptical trainers can't make it in this competitive market, will you be able to get parts and servicing in the future?
Click here to write your own review!
Model Reviews
BH Fitness XS1 Elliptical - a basic, reliable machine with a solid warranty.
BH Fitness XS5 Elliptical - another entry into the mid- to high-end market by BH Fitness.
BH Fitness X3 Elliptical - a good choice for a budget trainer. Adjustable Width Technology (AWT) system allows you to change the spacing of the pedals to your preferred comfort level.
BH Fitness X4 Elliptical - a solid and quiet machine with a decent warranty and adjustable pedal spacing. Compare to leading brands for quality, value.
BH Fitness X5 Elliptical - Stable to ride but users find the touted ergonomics to be lacking.
Bladez Quantum Elliptical - The Bladez Quantum is an exceptional and durable elliptical from a company with a reputation of making quality cardio machines.
Bladez X350 Elliptical - An okay choice if you can find it for under $400 and you are a lightweight user.
Bladez Motion X450 Elliptical - A basic rear-drive model that fades far behind the pack in a head-to-head comparison of features.
---