Landice Elliptical Trainers – Best of the Best

Landice Elliptical Reviews
This high-end treadmill company began building Landice elliptical trainers in 2008. After a successful launch, they quickly became the major manufacturer for ellipticals and set the bar — just as they did with treadmills, a market they have led for over 30 years.
A Look at the Current Landice Ellipticals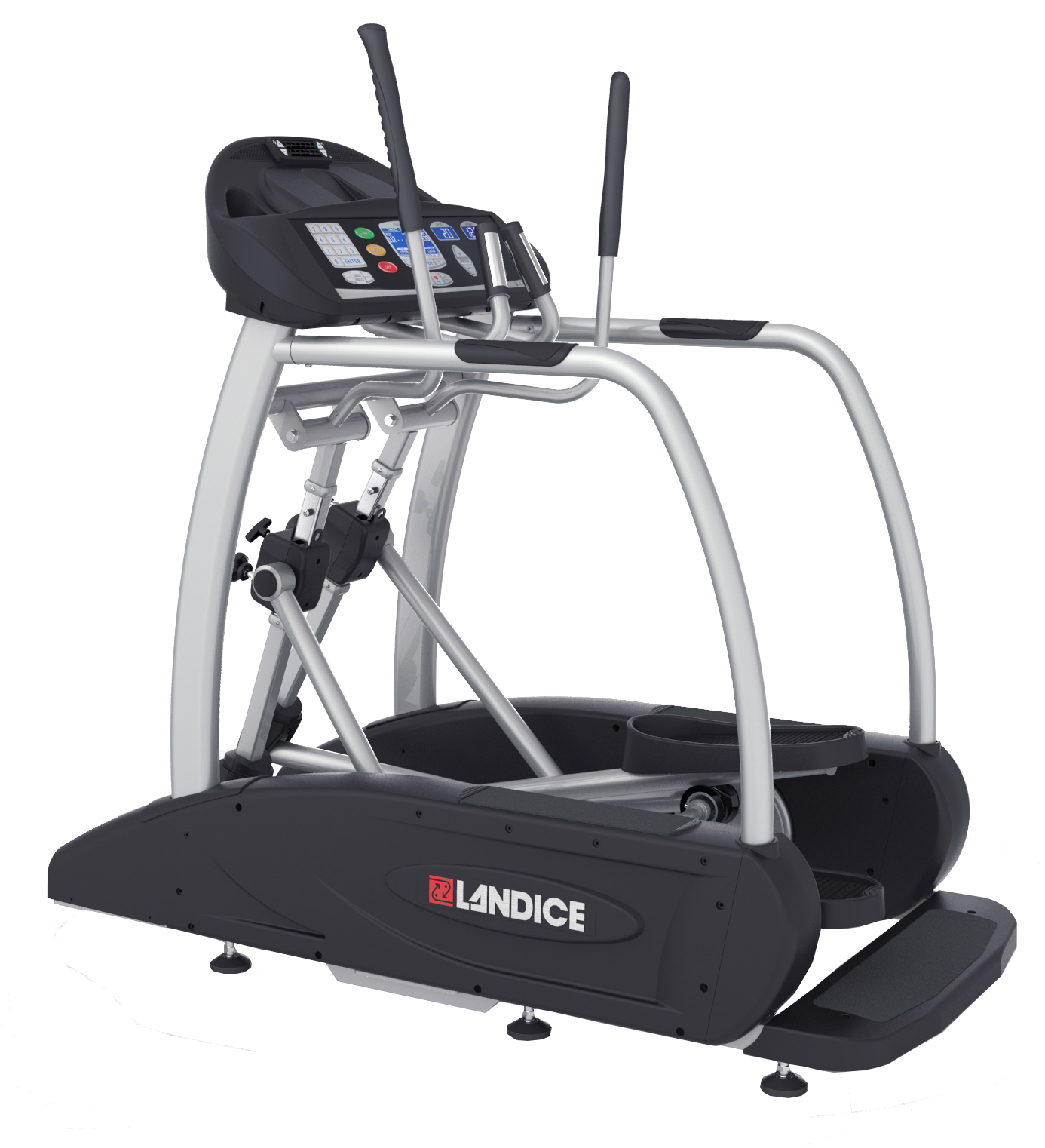 Originally, the company manufactured two E Series trainers in their Randolph, NJ, factory: the residential model Landice E8 Elliptimill and the commercial model Landice E9 Elliptimill.
Landice elliptical trainers are well-designed, well-built machines made with quality components and are backed by lifetime warranties. Right out of the gate, the Elliptimills ranked among the Best of the Best in ellipticals.
As of the last year or so, there is only one elliptical left in Landice's residential lineup, the E7 Elliptical Trainer model pictured above.  
It features a 17-23 inch adjustable stride, orthopedic footpads, entertainment system, heavy duty steel construction and a 500-lb max user weight capacity.
There are also 4 different control panels to choose from, each with different features and capabilities.  You can see them below.

There are a growing number of dealerships in the US and Canada that carry Landice machines, but your best bet is to buy online directly from the manufacturer or from a large fitness equipment dealer such as Johnson Fitness where you will custom order your elliptical trainer.

The Pro Trainer console has an easy-to-use LED display for selecting the user programs.(The E7 frame and PT console is $3,095 MSRP.)

The Pro Sports console has versatile LCD display display with 5 built-in programs.(The E7 frame and PS console is $3,495 MSRP.)

The Cardio Control panel features a 2-color, hi-definition, motivational display that shows your workout stats, a track lap display, and full HR control status. (The E7 frame and the CC version is $3,795.)

The Executive Control console features a computer-animated video display that shows a virtual workout partner running along at the pace you set through terrain of your choice, be it along the beach or through hills. (The E7 with the EC console is $4,495.)
Additional options on top of the four consoles include the Landice Vision System, a 19" LCD HDTV personal viewing screen, and TV or tablet brackets.
One of the Best Ellipticals on the Market
Elliptical reviews are near perfect, giving high scores for the E7 model Landice elliptical trainer. The Treadmill Doctor website called the design of the "stunning," adding that it is "quite possibly the most over engineered and over built machine that we have seen in the 11 years that we have been doing treadmill and elliptical reviews."
If you can afford one, there is no downside to this machine; you will fall in love with it and be completely satisfied.
Landice elliptical trainers are the best in the business for high-end machines with full bumper-to-bumper warranty coverage, adjustable stride lengths, and a patented Rollmentum™ Center-Drive System that is extremely comfortable, replicating your body's natural stride. If you are debating the purchase of an elliptical or a treadmill, this one is an ideal compromise.

Click here to write your own review!
Should You Buy a Landice Elliptical?
We used to recommend the Landice ellipticals more confidently several years back, but these days there are many more competitors out there, and it doesn't really pay to spend so much on a cardio machine unless money is absolutely no object.
If that's not the case, consider a Matrix or Life Fitness elliptical for a lot less money.  You're not really sacrificing anything, and you certainly don't need a 500 lb. max weight capacity in your home gym.
So we would say, the Landice E7 elliptical is great, but you'll be just as well served with a lower priced trainer...you still get the commercial quality and you're saving yourself a few thousand dollars on the process.
Landice Model Reviews
Landice E7 Elliptical - The only residential model available, featuring a generous stride, 4 console options and heavy duty construction.
Landice E8 Elliptimill Residential - The next generation of ellipticals incorporating aspects of treadmill running and Stairmaster climbing with a low-impact elliptical motion.
Landice E9 Elliptimill Commercial - Super quiet, comfortable, smooth, offers unbeatable programming and construction, a great addition to the cardio circuit room of any commercial environment.
---