Tunturi Elliptical Trainers – Reasonably Priced Quality

Tunturi Elliptical Reviews
Tunturi elliptical trainers are quickly becoming popular in the United States for their quality construction for a reasonable price. The company has been in the fitness business for years, beginning with their first exercise bike in 1969. By the early 1970's they were exporting to numerous countries, including the U.S.
Based in Finland, the company began making Tunturi elliptical trainers for the low end market by producing finely crafted machines at a reasonable price. Ranging anywhere from $700 to $2,900, they now offer six different cross trainers, a pretty good selection in this price range.
Solid Reputation and a Conscience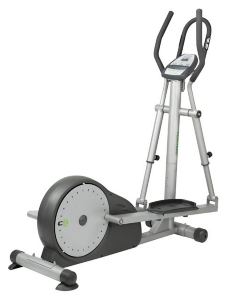 Tunturi has built its reputation on two things – the quality of the product and environmental responsibility. The company is proud to be a green company that is vocal in support of recycling efforts and runs a fitness equipment manufacturing facility that is one of the most environmentally friendly in the world, proving that having a conscience doesn't have to cost you.
In 2000, Tunturi's expansion included building the world's largest fitness equipment manufacturing plant. In 2003, the company became a part of Accell Group, a Dutch international conglomerate.
While the company's elliptical trainers are one of their most popular items, Tunturi also makes very good treadmills, stationary bikes (referred to as cycle ergometers) and rowing machines. The company has developed a reasonable following over the years as a reliable low-end product.
A Warranty You Can Extend for Free
One that puts Tunturi in the forefront is their warranty, which is exceptional in this price range. Fifteen years on the frame and three years on the parts and electronics would be a great warranty for machines costing up to $2,000, yet you get it on even the lowest priced elliptical trainer. In fact, if you go to the Tunturi website and register your elliptical machine online, Tunturi will extend your parts and electronics warranty for another year free of charge. We haven't found any other company that offers an incentive like it.
Tunturi elliptical trainers come in a range of styles from the most basic to ones with an impressive array of bells and whistles. All of them are based on a tubular steel frame, enclosed rear flywheel and all have upper body workout capability.
Although there aren't a lot of U.S. dealers that carry Tunturi's elliptical machines at the present time, they are expanding. They used to be sold at Amazon but for some reason that is no longer the case.  
If you want to see their latest lineup here is a link to the official site.
For a comparable brand with even more features take a look at NordicTrack ellipticals.

If you are looking for a machine in the lower end of the price range, Tunturi elliptical trainers are a safe bet for reliability, a great warranty and a wide range of choices.
Click here to write your own review!
Tunturi Elliptical Model Reviews
Tunturi C20 - A below average performer that should be avoided. This is a poor quality machine and there's no reason to ever buy one over a U.S.-built or a Taiwan-built unit.
Tunturi C35 - Small footprint & stylish design.
Tunturi C45 - Low marks in reviews in the important categories that include reliability, ergonomics, price-to-value, and workmanship. This is one you should pass up.
Tunturi C65 - Negative reviews for short stride length, poor ergonomics, lack of adjustability, very noisy ride, questionable reliability, and high price.
Tunturi C85 - A cool toy for serious workouts.
---